Create a wonderful future
with those pursuing happiness
In a world where happiness takes on various forms and meanings,
it is our mission to pass happiness onto those believing in a better tomorrow.
Happiness is transferable.
The seeds of happiness planted in people's hearts via each and every unexpected encounter will eventually blossom and become an abundant garden of happiness.
It is our ultimate goal to see these sporadic dots of happiness grow into an ever-expanding spiral of happiness.
Because to us, nothing is more fulfilling than seeing countless smiling faces.
This is the wonderful future we strive to realize.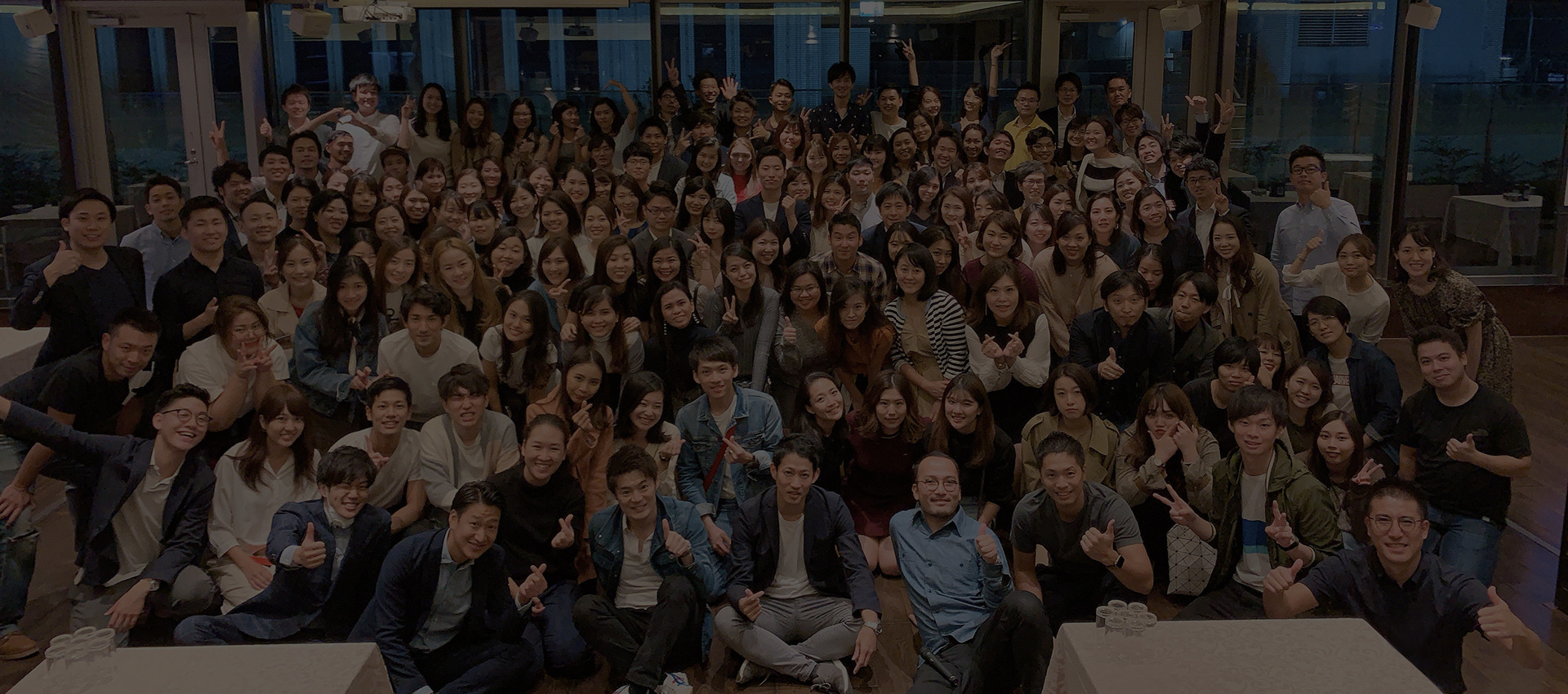 Make a Change, Better Tomorrow
I'm here for you

It's not only about what I can do for myself, but also what I can do for others. Having "One for All" as our intrinsic value, we always think about what and how we can contribute to others, be it the person in front of us, our clients, colleagues, society, and even our planet Earth.

Respect each other

As we reach more corners of the world,
being open and showing respect to different cultures and vales are indespensable.

Positive influence

Positive language brings a positive future.
We believe every positive word uttered and action taken will induce positive influence. We can all be that changemaker.

Be professional

A service beyond clients' expectations is what we strive for. To achieve this, we must enhance our service quality by keep asking ourselves "What does being professional mean?"

Chance, Challenge, Change!

Grasp opportunities, and dare to take on challenges when they occur.
Whether it is to respond to changes or make changes, do it fearlessly.

Never, never give up, do for the best

The challenge is never "Is it possible?" but "How to make it possible?". Spare no effort to find the solution. "I can do more." Do our best, and never give up.